Thank You!
Kye4Kids foundation made its first donation of 400euro to the "Ninos de Calle" project of Stichting Amazone kinderen.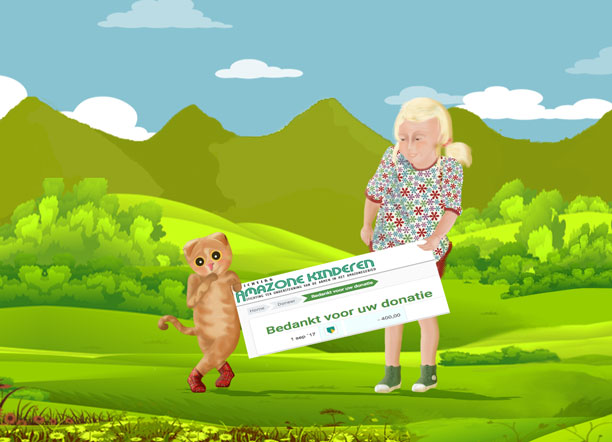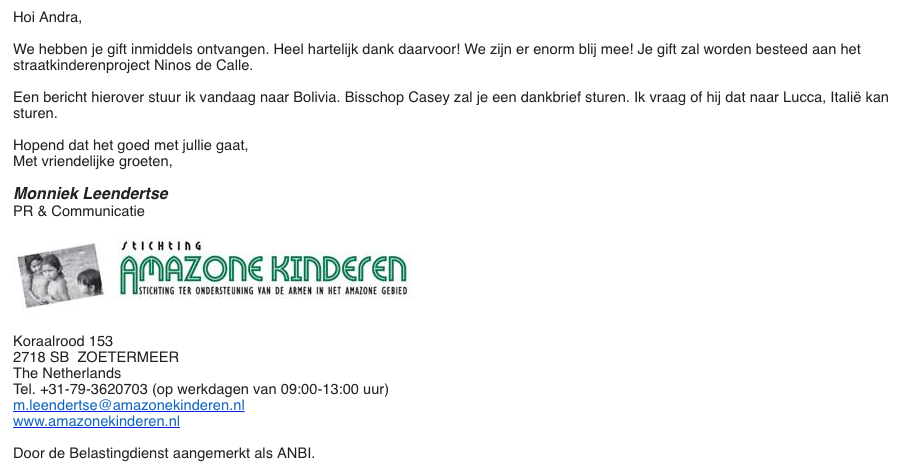 There are many ways you can support us, one of them is via:
Support Stories of Kye
You will not only receive our gratitude but also the eternal gratitude of the children of Bolivia.
Sign up for our newsletter
Simply type "newsletter k4k" in the subject field and don't forget to write down your first and last name before you press the send button.