About us
Thank you for visiting Kye4Kids.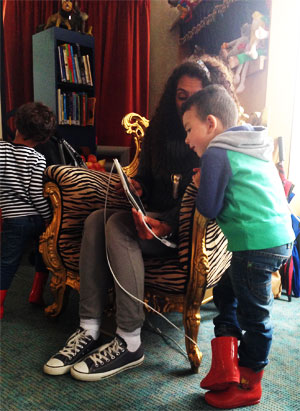 My name is Andra, I started Kye4kids because the only way to do great work is to love what you do.
I learned the hard way that "our time is limited"; I don't want to waste it doing things I don't believe in. It's time to follow my dream.
My autobiography:

I Studied at the Royal Academy of fine arts in The Hague– Netherlands.
I moved to Italy in 1985 and started working as a designer/seamstress in the fashion industry. In 2003 I went back to the Netherlands and worked for over 10 years as business consultant.

In January 2012 a car accident changed my life.

At first I reacted as if nothing bad had happened, we were miraculously saved. I suffered PTSD after that life-changing day, I became depressed, anxious and numb. Not only did I have to face what happened a few months earlier that year but also old "injuries" surfaced which I had locked up behind strong doors surrounded by high walls and pretended that they did not exist, but I had to face them. Pandora's box was opened and I had to deal with it. With the help of external support, slowly sadness and pain found their way out. I grew stronger, physically, emotionally and mentally when I started to understand that I had covered up my happiness with fear and anger. Through gently unravelling and polishing my mind, I began the healing process that changed me forever.
I became committed to following my dream: to strive for happiness and joy in others, especially the most vulnerable among us all: children.
Without a doubt, it was my husband Robin, who propelled me towards significant personal transformation and devotion. I always think Robin must have felt what was really missing when he brought Kye and Todd (our cats) into my life.
In 2013 "Stories of Kye" was born, stories written for children and translated into many languages. In 2013 and 2014 we published 3 iPad apps, 3D audio – self-reading books.
In 2015 we came up with the idea of creating the Kye4Kids foundation.
In 2016 I took the final decision:
There is no bigger joy than to do what you really believe in; so I quit my job and decided to dedicate myself full time to writing and illustrating.
My goal is to write stories for children to be read all over the world in their own language (Stories of Kye) and to invest part of the proceeds to support projects for children living in the poor parts of the world via the Kye4Kids foundation.